Kids at 12Stone
3 unique environments
for your kids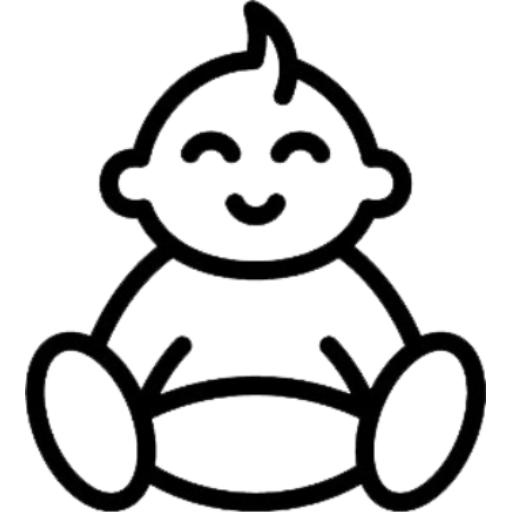 Nursery
Babies & toddlers ranging from 6 weeks to 23 months are shown care & love through stories, prayer, play, and even nap time when it hits. All nursery rooms are fully equipped to serve your children incredibly well.

Pre-School
Kids ranging from 2-5 years old will experience fun worship, engaging activities with kids their age & hands-on learning of bible stories & Jesus-centered truths.

Elementary
Elementary kids ranging from kindergarten to 5th grade will engage in Jesus-centered activities, games, worship, and small group time where leaders help them explore the Bible, prayer, and what it means to follow Jesus daily.
Every Sunday. Every Service.
Enjoy a Sunday worship experience at any of our in-person campuses knowing that your kids are being loved, poured into & having an incredible time with other kids their age.
We invite families and friends to celebrate the dedication of their incredible children to God in a meaningful way. Baby Dedication occurs numerous times throughout the year across all campuses. If you are interested in learning more and / or would like to register for the next parent meeting at your campus, use the button below to save your spot.
During the Kindergarten Kick-off, both caregivers and kids will get the chance to visit the Elementary environment to preview the experience & atmosphere to come. In addition, we have a special gift for our rising kindergartners to encourage a love of learning and show them that they are part of God's great story!
We want to recognize the significance of asking faith questions and help lay a strong foundation for our children at the same time. As a result, we offer the Faith FAQ class for any fourth or fifth grader who wants to know what it means to follow Jesus. Through video, discussion, and hands-on activities, kids and parents together will learn the foundation of the Christian faith.
We honor our fifth-grade students as they transition to middle school with a ceremony at the end of May. During this ceremony, students will meet their Student Pastor as they say goodbye to the Elementary staff in a fun event prepared just for them! All students will leave with a special gift reminding them of their time in the Elementary environments.
Say hello, we'd love to chat
Whether you have a question, need prayer or simply want to connect, reach out to us anytime!